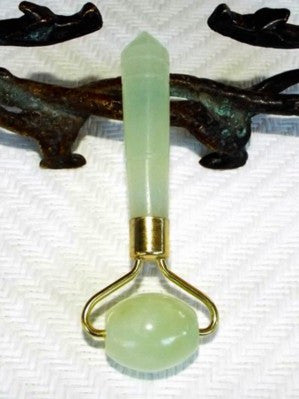 Small roller is approx. 3 " long and the roller is 1". This is good to use in small areas, around the face and ears, for children and for your pets around their heads. Handle is also jade. Each slightly different
These are made in Ying Yu Jade carving shop in China and made for personal and professional use. These are better quality than most jade rollers because we sell them world wide to spas and professional healers. Our jade carvers have 15 years experience make jade rollers to the quality people expect to receive.
Jade rollers are personal items, and sales are final.
Related Products
---