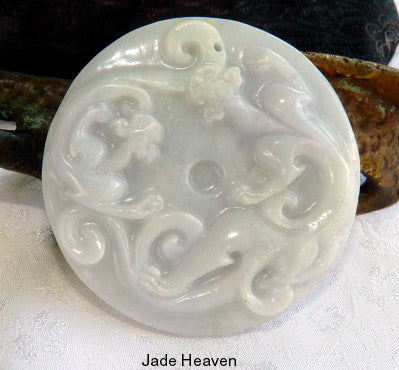 "Dragons Protect" the wearer of this Burmese jadeite carved dragons pendants.  Size is 47 mm across, 7.5 mm thick, lots of carving throughout.  The reverse side is smooth and polished.  The photo was taken in natural outdoor lighting so you can see the soft lavender hues throughout the carving.  Very well carved.
There is a hole drilled through the top where you can add a "Dragon Whiskers" adjustable silk cord or a bale and chain to wear it.  View options here.
Tested by refraction, genuine Burmese jadeite.
Related Products
---