Auspicous Lucky Coin Burmese Jadeite Pendant (JHP177)
---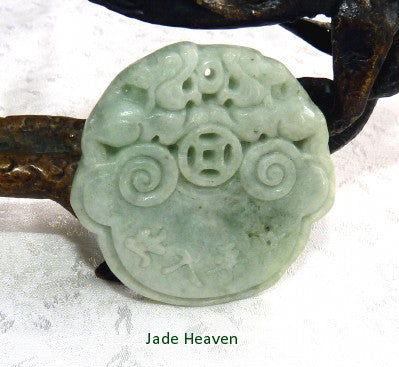 Auspicious lucky coin surrounded by detailed carving Burmese jadeite pendant.  Size is 42 mm diameter, 6.5 mm thick.   There are "Chinese symbols"  on the lower part of the pendant.  Very well carved and detailed.  The reverse side is smooth and polished.  
Photo taken in natural outdoor light so you can see the "real thing".   One only.
Tested by refraction, genuine Burmese jadeite.  Grade A, natural color.
Related Products
---