News
Jade Heaven sells a variety of jade items,  genuine and natural Burmese jadeite pendants, jadeite jewelry, and our best selling items jade bangle bracelets.  Unless you know the receiver's size of jade bangle, it's better to buy a jade gift that doesn't rely on size.   Now before the Holidays, "Heavenly Jade Sale" is featuring a selection of Burmese jadeite items that make great gifts.  We will be adding items often, and have set up a collection on "Heavenly Jade Sale Holidays/Christmas".  One of our most popular jadeite items is the "Heavenly Bi Pendant", round with hole in the middle, symbolizing "Heaven".  A necklace...
---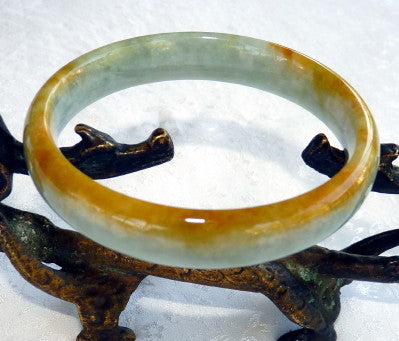 There's a Chinese saying:  Diamonds and gold have a price, but jade has no price".  That's because diamonds and gold are often valued by carat and karat weight.  But jade is not a gemstone with "weight", so the price is determined by what the buyer and seller agree on.   Jade Heaven is getting the jade ready for the holiday sale season.  You will notice that the "Heavenly Jade Sale" has one or two items with very low prices, but throughout the site you will see many marked down sale price jade items.  As the holiday season approaches, it will become more...
---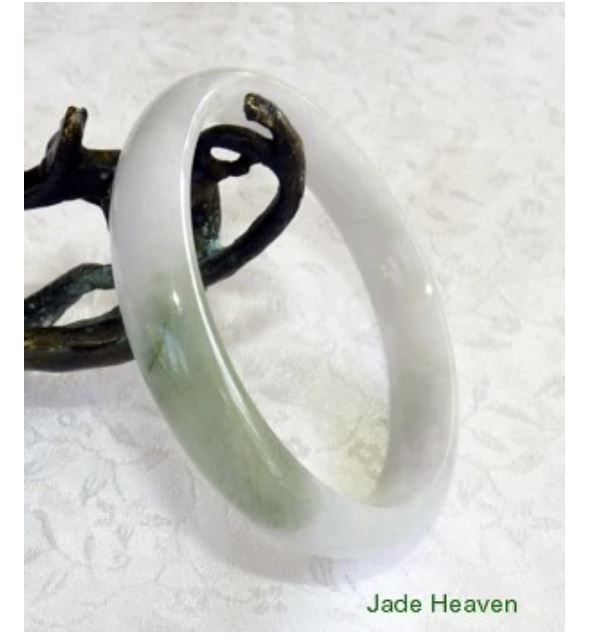 During the winter, until last week, I have been wearing a powerful qi energy darker green veins jadeite bangle bracelet.  There is some lighter green "yin" to balance the darker green "yang".  I felt the powerful qi energy all the time I wore it.   My "yang" deep green veins Burmese jadeite bangle bracelet   Last week I felt like my body was having too much "heaviness".  Not weight gain, just a lot of pressure all the time.   Being summer here in central Florida, it has been very hot, 90's almost every day, and humid.  My "jade bangle drawer" started...
---
How much should I pay for jade?  And how can you make an offer.
---