News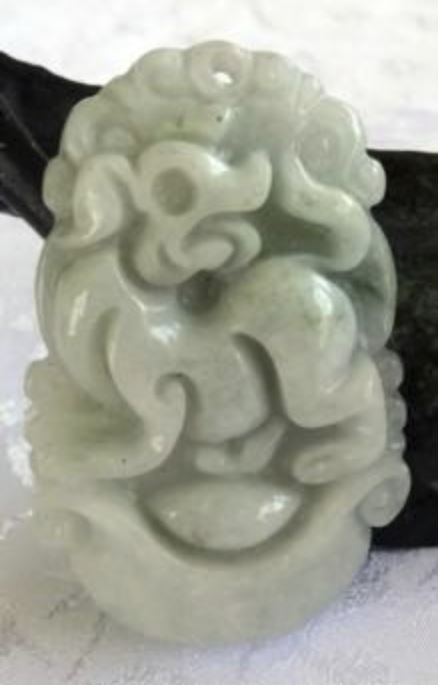 Jade is beautiful to wear and sometimes you want to wear jade that "means something".  If you want something meaningful in jade, your Chinese Lunar New Year animal is a good choice. This is the Year of the Dog. Dog is the symbol of loyalty and honesty. People born in the Year of the Dog  possess the best traits of human nature. They are honest, friendly, faithful, loyal, smart, straightforward, venerable and have a strong sense of responsibility.      And some people even like to buy a jade dog pendant for their dog!   The other carvings with the dog can indicate other meanings,...
---
Jade "yoni" eggs and ben wa balls have become very popular since we started selling them online years ago.  They are both helpful for kegel exercise, and most customers order a set of each, jade eggs and jade ben wa balls. Jade Heaven eggs were made to Chinese medicine standards, unlike many of the jade eggs that are available today which may be too large to be helpful, and actually can cause harm to you.  Consider this:  if you use a jade egg that is too large, instead of tightening, strengthening your pelvic area, they stretch your vagina and cause...
---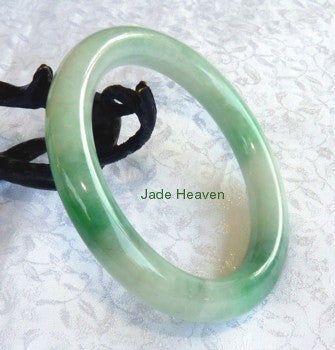 Why did my  jade bangle bracelet turn white?  When I am asked this question,  I know that the person who has the once-colored and now-white jade has jadeite that was bleached with acid to remove the color, then artificial color was added to make it look beautiful.  That process gives the grade of C to the jadeite. Not all jadeite is green.  Most of the jade mined today has some green color, but the color is also mixed with lines of unattractive color, like brown lines, or spots.  Sometimes it doesn't even look like jade because the color is so...
---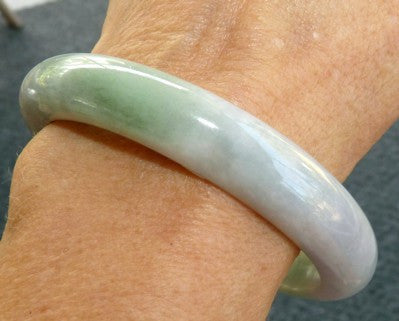 Your new jade bangle bracelet arrived and you are so excited to get it on your wrist.  You try, you push it, you use lotion, but it just won't go on, and it seems like it you need just a tiny bit of "give".  But jade is stone, and stone has no "give".  Before you give up and exchange it for a larger size, try one more thing.   Get a thin plastic bag, the kind used in the produce department at your grocery store.  Put it over your hand and wrist.  Relax.  Make sure your wrist is not swollen...
---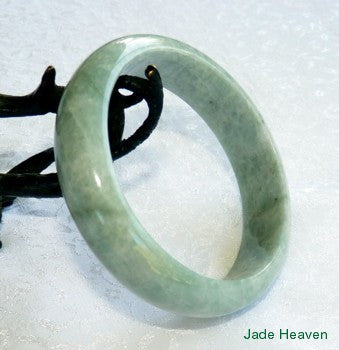 Women who love jade love "heavenly jade" on Jade Heaven!  All of our jade bangle bracelets are genuine, natural color Burmese jadeite.  Some of the newer jadeite bangle bracelets include Chinese certificates of gemology testing.  But our most beautiful, and valuable, jadeite is the "old mine" Burmese jadeite I purchased while shopping in China, directly from the jade carvers.  This older jade was purchased from 2000-2008, prior to the temporary Lantos embargo the USA sanctioned Myanmar jadeite and rubies until October, 2016. I buy only jade I personally love, and would wear myself.  That's why it was "hoarded" and not...